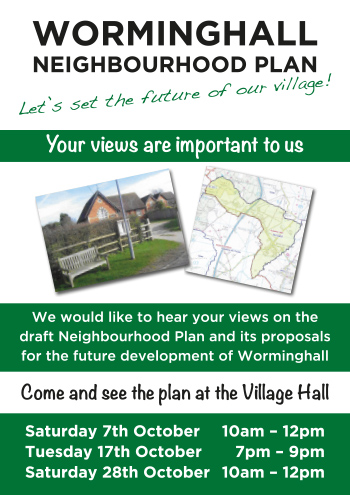 If you are unable to make any of these dates, you can still provide your views to the questions on the comment sheet via email to:
Or by completing the comment form on the left and returning it to any member of the Steering Group.
All feedback must be received by 17th November 2017.
Please note that this will be your last opportunity to make your views known on the draft Neighbourhood Plan before it is finalised.